Housing Market Differences – No 2008 Repeat!
There are housing market differences between 2008 and 2021 that are affecting everyone's lives positively. There are also reasons why we are not repeating the financial crisis from 2008 – 2011 again in 2021. This time around, there were no bank bailouts, lost pension funds, and very few foreclosures. Why?
During the Great Financial Recession, just over 10 years ago, the financial systems that we depended on to operate our world started to collapse. The resulting panic drove some large financial companies out of business (ex. Lehman Brothers and Washington Mutual) and many more filed for bankruptcy. For example, at one point, The US Treasury Department owned 37% of General Motors.
Government Assistance vs. No Government Assistance
Housing prices were lower in 2008, making people's equity levels lower than in 2021. Banks were quick to foreclose, causing a flood of homes to go up for sale at the sale time. The government did not jump in to save the millions of homeowners affected in 2008. This created a growing homeless population. When the dust started to settle, there was a lower percentage of homeowners and a higher percentage of investors owning homes across the country.
Many factors led to a long recovery period in 2008. The financial crisis that accompanied the current pandemic caused numerous industries hardships and hurt many small businesses. However, the economic crisis everyone expected for homeowners did not happen. It seems that a year later, things are slowly getting back to normal for most people and many companies.
What's The Biggest Difference Between 2008 And Now?
The biggest housing market differences between 2008 and now were when the Federal Reserve lowered interest rates to historic levels in 2020. This created a massive re-finance boom for homeowners, saving them billions of dollars a year.
Government-mandated forbearance programs in 2020 also saved many homeowners. Unfortunately, in 2008 there were very few forbearances being granted to homeowners. If you were ultimately granted a forbearance, the full amount of missed payments were due and payable immediately. It was not uncommon to see $30,000 – $50,000 demands from banks.
Self-employed and unemployed people also had no federal relief or special unemployment benefits in 2008. The government did not mention stimulus checks for American households offering relief. Companies were given bailouts, but the homeowners weren't.
Bank Failures Were Happening Every Week
In a post from RealtyTrac, they explain:
"We changed the rules. We told banks they needed more reserves and that they could no longer underwrite toxic mortgages. It turns out that regulation — properly done — can help us navigate financial minefields."
Here are the results of that regulation, captured in a graph depicting the number of failed banks since 2007.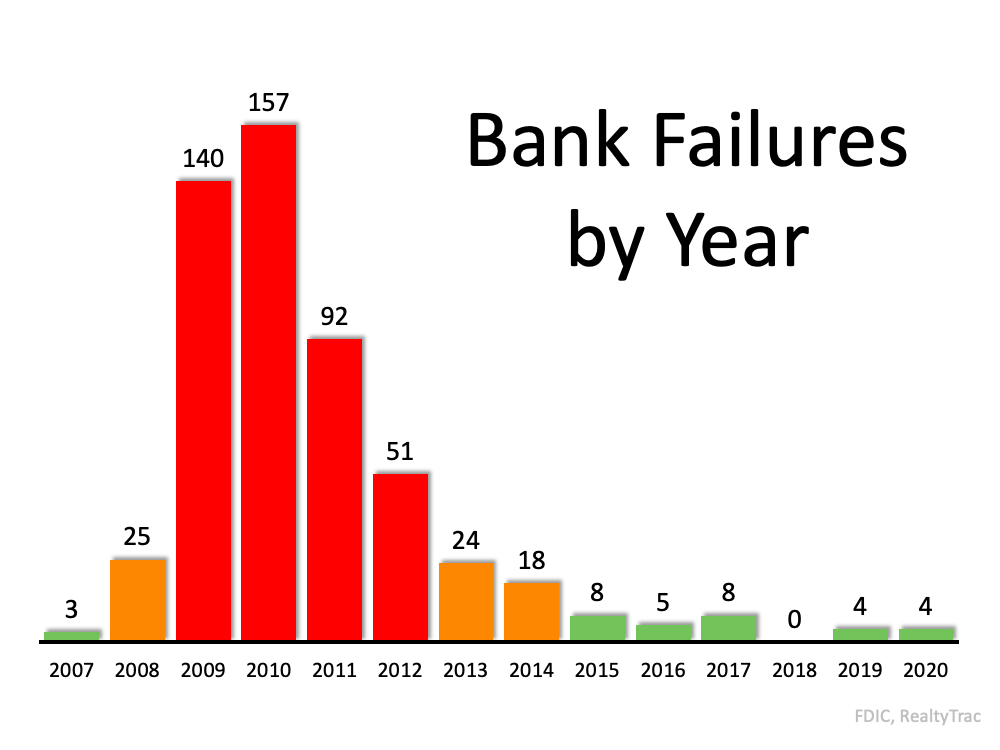 How Is The Housing Market Different In 2021? 
The post mentioned above explains:
"In 2008 the government saw the foreclosure meltdown as a top-down problem and set aside $700 billion for banks under the Troubled Asset Relief Program (TARP). Not all of the $700 billion was used, but the important point is that the government did not act with equal fervor to help flailing homeowners, millions of whom lost their homes to foreclosures and short sales."

This time around the government forcefully moved to help ordinary citizens – not the banks. Working from the bottom-up, an estimated $5.3 trillion went to the public in 2020 through such mechanisms as the Paycheck Protection Program (PPP), expanded unemployment benefits, tax incentives, and help for local governments.

So far this year we have had the $1.9 billion American Rescue Plan with millions of $1,400 checks as well as proposals to spend trillions more on infrastructure… Bank deposits increased by nearly $2 trillion during the past year and credit card debt fell."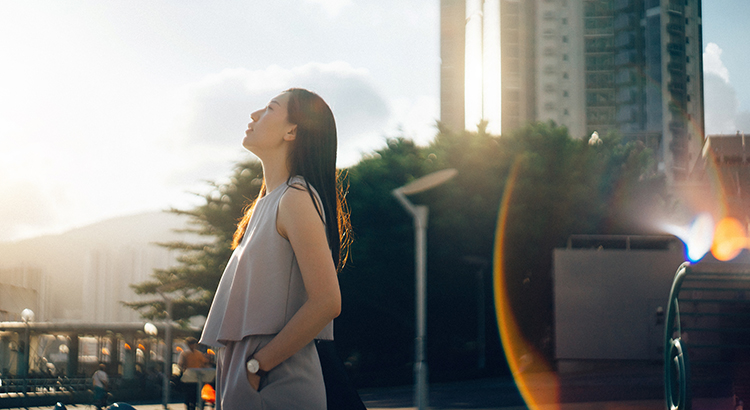 Bottom Line For 2008 and 2021 Housing Market Differences
Many have suffered over the past year. However, the economic toll of the current recession was nowhere near the scope of the Great Financial Recession in 2008. Thankfully there will not be the same housing crisis that we saw 12 years ago for millions of Americans. The housing market differences could easily have been similar, and I'm glad that 2008 taught lessons that were learned by the "Powers That Be."
Property prices are affected in 2021 because of lockdown and the resulting DIY wave and migration away from large cities. However; Interest rates are still historically low. This makes your payments lower now than if you had purchased the same house in 2008 with the higher interest rate.
This post was written by Kurt Grosse with Realty One Group. Kurt is a 25 year Las Vegas top-producing Realtor and a former Nevada Building Engineer (PE, CE). He uses his knowledge and skills to protect his clients when they buy and sell their homes. Call or text Kurt today to schedule a housing consultation at 702-750-7599.
Explore More: