Should I Wait To Sell My House?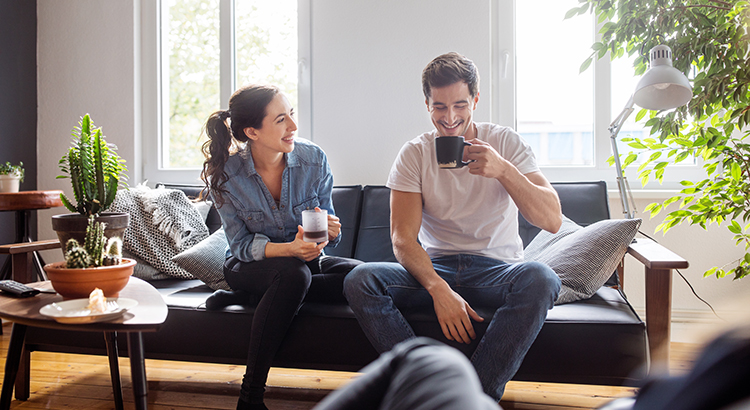 Is NOW the time to sell my home?
Should I wait to sell my home?
Why is now a good time to sell my home?
Will I get more money for my house by waiting longer?
These are all similar questions. Let's take a look.
We are in the ULTIMATE Sellers' Market right now. If you are a homeowner wanting to sell your home, you have a huge advantage in our current housing market. There are three main factors that are causing this to happen.
1. High buyer demand
2. Exceptionally low interest rates
3. A very low inventory of homes for sale in Las Vegas
Yes, this makes it the optimal time to sell your home – IF YOU ARE READY. Whether you are thinking of up-sizing, down-sizing, or relocating makes a huge difference too. Let's look at what's going on…
High Buyer Demand
Demand is strong across the entire country. According to the Realtor, Confidence Index Survey published monthly by the National Association of Realtors (NAR), buyers are aggressively searching for homes to buy. Buyer traffic is considered "very strong" in almost every state.
Homebuyers range from families wanting to live together or closer to each other to people wanting out of their current city. Employment relocation and retirement are also strong factors for the demand. Then there's Gen X and Millenial buyers who are determined to find their dream home.
According to NAR, the average home for sale today receives five offers from anxious buyers. Naturally, bidding wars will drive up the price of your house. This is why high demand from competitive homebuyers is such a win for this summer's sellers.
Low Home Loan Interest Rates
Interest rates are still between 3 and 4%. That makes it a great time to buy a home for people who don't own a home or anyone looking to move. Even if they have the cash, many buyers are still getting a mortgage because of the super low cost of money. Leveraging interest rates is an interesting component of financial success.
Low Inventory of Houses for Sale
Purchaser demand is so high that the market is running out of available homes for sale. Danielle Hale, Chief Economist at Realtor.Com, explained:
"For most sellers listing sooner rather than later could really pay off with less competition from other sellers and potentially a higher sales price… They'll also avoid some big unknowns lurking later in the year, namely another possible surge in COVID cases, rising interest rates and the potential for more sellers to enter the market."
NAR statistics also show that current unsold inventory nationally sits at a 2.4 month supply at the current sales pace. This is far below the historical norm of there being a 6 months supply. Some homes are essentially selling as soon as they hit the market. Others are priced high to see if someone bites. Below is a national graph of existing inventory for single-family homes for sale.
Many home builders are trying to increase construction this year, but they can't keep up with the growing demand. Not only is there a lumber and material shortage, but there is also a challenging labor and supply chain problem in many areas. The U.S. Census Bureau reported about the inventory of newly constructed homes:
"The seasonally‐adjusted estimate of new houses for sale at the end of April was 316,000. This represents a supply of 4.4 months at the current sales rate."
If you're thinking of putting your house up for sale in the near future, don't wait. A seller will always negotiate the best deal when demand is high, and supply is low. That's exactly what's happening in the real estate market today.
When You Sell Your Home
Terms Of An Offer
Money is only one consideration that is taken into account when selling a home. At this time, buyers are offering whatever they can that will give them an edge. Homes are bought "AS IS," sellers can stay in the home rent-free for months, appraisals don't matter, among other creative offerings. If you are selling a home to buy another, this removes contingencies about selling your current home, giving you more purchasing power.
Buying A More Expensive Home
At the current interest rates, house payments have become much more affordable. What makes sense is that if you are currently in a $500,000 home with a 20% annual appreciation this year, it will appreciate $100,000. If you are in a $300,000 home, it will appreciate $60,000 this year. Moving up is a good financial decision.
Buying a Less Expensive Home
Yes, your appreciation dollars will be fewer if you buy a lower-priced home. On the upside, are you paying heating, cooling, and maintenance on square footage in a home that isn't used? If you are 55+ seniors, age-restricted communities are fabulous! And you will have money to play with or invest.
Is Now The Time To Sell My Home?
As we continue to see the economy recover, more houses will come on the market. Don't wait for the competition in your neighborhood to increase. If you're ready to make a move, now is the time to sell. Let's connect today to get your house listed at this optimal moment in time.
Link to our Home Seller and Home Buyer Summer Guides for more information. Our website contains over 200 pages of useful information and 1000 pre-made home searches. Save your FAVS in a private box that you can come back to, or set up a search notification that will alert you when a listing with your criteria becomes available.
This post was written by Kurt Grosse with Realty One Group. As a 25 year top-producing Las Vegas Realtor and a former Nevada Building Engineer (PE, CE), Kurt's goal is to protect his clients and their investment using his unique skills and knowledge. Call or text our office today to schedule a housing consultation. 702-750-7599
Explore More: